The Screws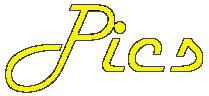 Click on your favorite Screw above to see
more pics of them, or click on the thumbnail below
to see a larger version of The Screws together.
I'll have pictures of my trip to D.C. here soon.
My computer took a header and I'm still trying to
get it all back together, but the pictures are coming.


Click on the pictures
to the right to see
a larger version of the band.

More pictrues as they become available.





















| | |
| --- | --- |
| | Back to Bios |